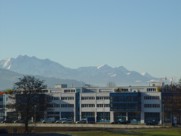 Zug, 25-Sep-2015: Framesoft upgraded to a new more powerful communication system which will enhance customer service. The new communication system provides a significant increase in bandwidth and connection quality.
Due to the changeover the main telephone number will change to:
+41 41 545 37 XY
where XY stands for the last two digits of the previous direct dial.