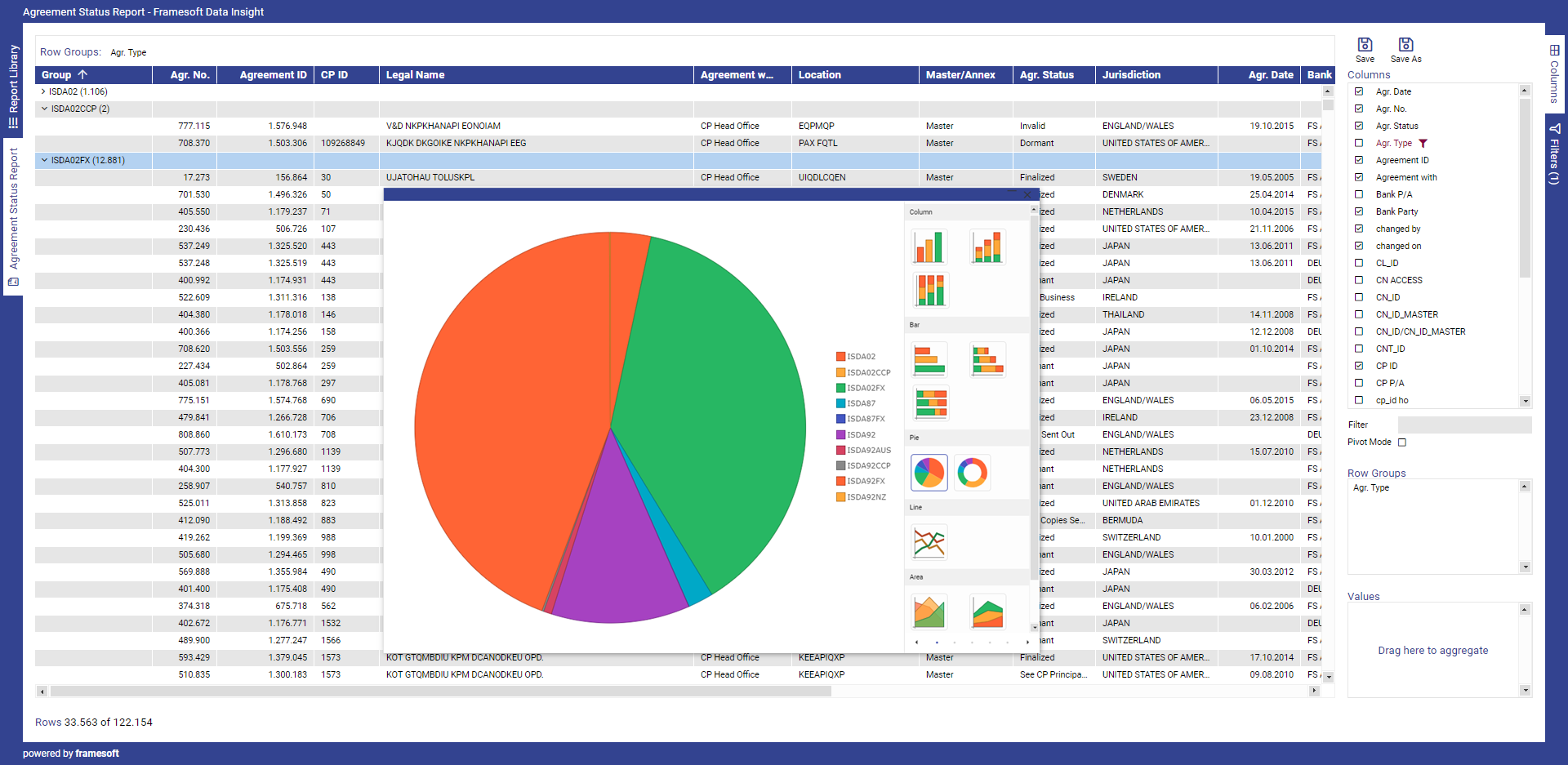 Zug, 22 August 2019: Framesoft proudly announces the extension of its solution suits by a completely new solution Framesoft Data Insight (FDI).
Framesoft Data Insight (FDI) provides direct access to data stored in any of your Framesoft applications based on business views (e.g. FCR, FSP, FCG, FDM, etc. and / or external applications) for analysis, business intelligence or reporting purposes. Business users can analyze the data on demand with no infrastructure setup and no time-consuming transformations, pre-processing or metadata management. FDI also provides a report library, where users can store and publish their reports for re-use or share it with other users.
The main FDI key benefits are
Support of in-depth data analysis & ad-hoc reporting as well as standard reporting and Dashboarding
Access to accurate real-time data provided via pre-defined business views as the basis for any analysis or reporting
FDI can be extended by additional business views at any time including re-use of existing reports and views
Easily create, distribute and re-use compelling reports and eye-catching dashboards
Filtering, Grouping, Sorting
Pivot Mode
Aggregations such as Average, Count, First, Last, Min, Max and Sum
Drill down to individual data record
Data & Dashboard export
Framesoft Data Insight (FDI) will be offered as an add-on to our solutions already in place and will be ready to use in Q4-2019.
FDI will be offered as Add-on license to any Framesoft solution already aqcuired or as a single product license and will be available in Q4-2019.
For more information, please refer to the FDI 1-Pager.