Zermatt, Switzerland, 18 September 2004: The Framesoft User Group meeting will possibly be re named the Framesoft Summit after a successful meeting held at 2200m at the Riffelalp resort under the Matterhorn.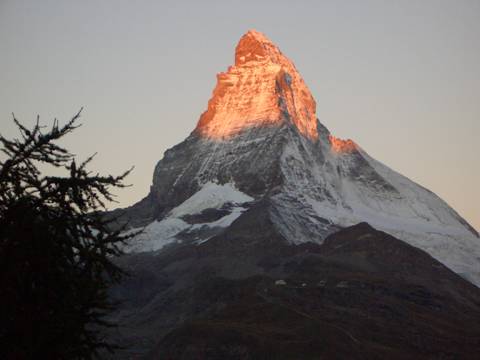 The meeting was well attended by Framesoft customers including representatives from Bankgesellschaft Berlin, Deutsche Bank, HVB, Fortis, Rabobank and for the first time from Credit Suisse First Boston, Deutsche Boerse/ Clearstream and Sal. Oppenheim.
Extensive coverage was given to the use of the FON workflow platform for document and form style data entry into Framesoft's Contract repository and front office OTC Platform triggering a useful exchange of ideas for wider usage including new accounts/KYC and confirmations management.
The meetings concluded just early enough to allow our guests time to enjoy the resort's superb health facilities, cuisine and stunning views.