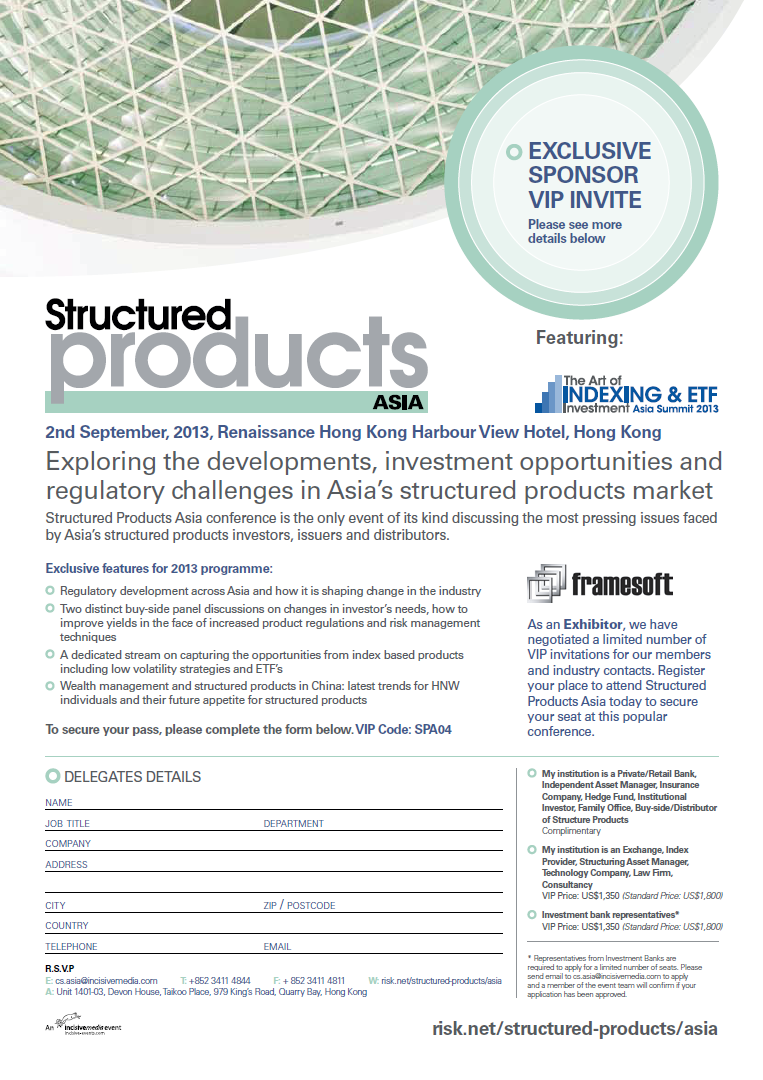 Zug, 2 August 2013: Framesoft will exhibit at the Structured Products Asia Conference 2013. The conference will take place in Hong Kong on 2 September 2013.
Framesoft will present its full range of solutions to the Asian structured investment products industry. Especially, the solutions
that supports financial institutions in the process of engineering & issuing derivatives products and generating all necessary documentation will be in the main focus.
As an Exhibitor Framesoft has negotiated a number of VIP invitations for our customer and contacts. If you are interested in attending the Structured Products Asia Conference 2013 invited by Framesoft please get in contact with us under This email address is being protected from spambots. You need JavaScript enabled to view it..