Details
Munich, 7 Feb 2005: Framesoft successfully implemented and integrated the second generation of OTC Platform (OTCP) at HypoVereinsbank. OTCP Release 1.1 supersedes Release 1.0 which went live in December 2003. OTCP is a novel approach to OTC Transactions in the dealing room, providing unique trade capture and structuring capabilities to Sales and Trading, while increasing the transparency of turnover and flow. Trade results are transferred directly into HVB's Risk Management System Sophis, and a Siebel Customer Database. OTCP also provides a direct link to information from the Customer Database such as address and contact person information and to the Framesoft Contract Repository (FCR) in order to check if Master Agreements are in place for a specific customer.

Details
Zermatt, Switzerland, 18 September 2004: The Framesoft User Group meeting will possibly be re named the Framesoft Summit after a successful meeting held at 2200m at the Riffelalp resort under the Matterhorn.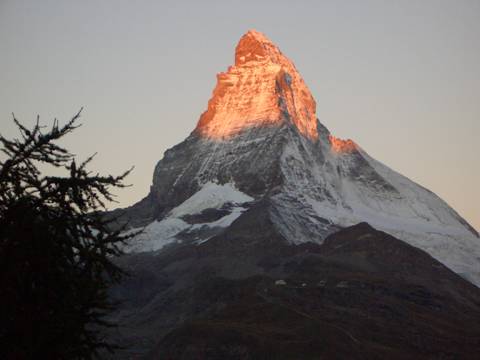 The meeting was well attended by Framesoft customers including representatives from Bankgesellschaft Berlin, Deutsche Bank, HVB, Fortis, Rabobank and for the first time from Credit Suisse First Boston, Deutsche Boerse/ Clearstream and Sal. Oppenheim.

Read more: 4th FCR/FON User Group Meeting, Sep 16-18, Zermatt, Switzerland
Details
Monaco, 22–24 February 2009: Framesoft sponsored this year's European Litigation Summit 2009 in Monaco.
The European Litigation Summit 2009 offered the perfect setting to interact with high profile litigators, discuss the changes and to learn effective strategies to reduce litigation risks.
In more than 30 one-to-one business meetings with senior-level decision-makers Framesoft discussed and presented its solutions and showed how legal departments can effectively manage their legal matters and documents and reduce their operational and legal risks.
Especially Framesoft Legal Matter Management (FLM) and Framesoft Document Management (FDM) were in the focus of interest among the summit delegates and speakers.
Details
Frankfurt am Main, 01 April 2010: One of the world largest Financial Institution went globally live with the new version of the Framesoft Legal Case Matter Management (FLM).
Framesoft Legal Case Matter Management is based on Framesoft's Technology Platform FON, and provides an integrated management tool for standardized entry, tracking and reporting of Legal Matters / Cases. It covers the complete Legal Reporting cycle.
The new version provides the following extensions / enhancements:
Copy Matter functionality
Transfer Matter in different business unit / region feature
Direct management of matter / case related documents stored in Framesoft Document Management (FDM)
Single Sign On support
Introduction of sub-matters
Extensions of E-Mail Reminder functionality
Extensions of most important matter reporting functionalities
Extended options of risk analysis & reporting
and many more new / extended features.