Drasa, 03-Mar-2016: Cyclone Relief - Framesoft (Fiji) Ltd donates Aid Packages for 300 Households in the North of Viti Levu
FRAMESOFT (FIJI) LTD joined forces with its sister company TOTOKA ISLANDS LTD in order to help the households in the North of Viti Levu which were hardest hit by Tropical Cyclone Winston.
Clothes and Equipment for 300 households were donated. TOTOKA ISLANDS LTD took over distribution of the aid goods to the remote areas in the interior of the North of Viti Levu.
See also here for more information about the joint FRAMESOFT / TOTOKA ISLANDS Cyclone Relief Initiative.
Aid Convoy on its way to the North of Viti Levu around Ba and Rakiraki: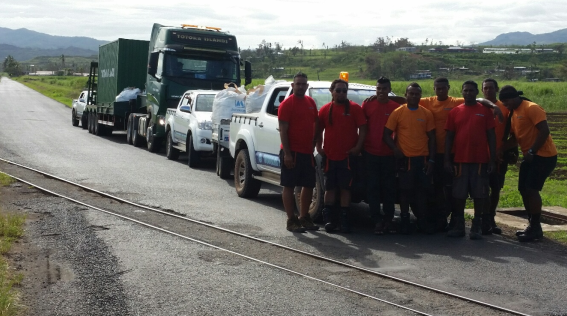 ________________________________________________________________________________________________________________________________