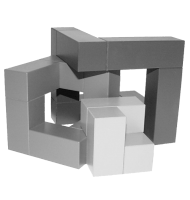 Frankfurt, 09. January 2017 - Deployment of FSP Release 7.10 for one of the world's largest investment banks.
With FSP Release 7.10, a number of enhancements & improvements have been implemented and taken live:
Extended configuration and usage of the Framesoft Document Management (FDM)
Changes for KWG 47f
Adjustments for paragraph 871(m) and US dividend flag for shares and indices
Povision of termsheets as editable PDF
Interface to Fee Management (FFM) to increase integration of the sales module with respect to fees
Improved automatic forwarding of issues to Fee Management (FFM)
Redesign of handling of e-Mail signatories
New report for postponed issuances
Redesign & improvement interface other european financial institutions
The next FSP Release 7.11 is currently planned to be rolled out in Q2 / 2017.