Zug, April 28, 2020: Framesoft Document Management (FDM) 5.2
The new version of Framesoft Document Management (FDM) 5.2 has been released.
Framesoft Document Management (FDM) is a software solution for global content and collaboration management integrated in the user's computer workspace.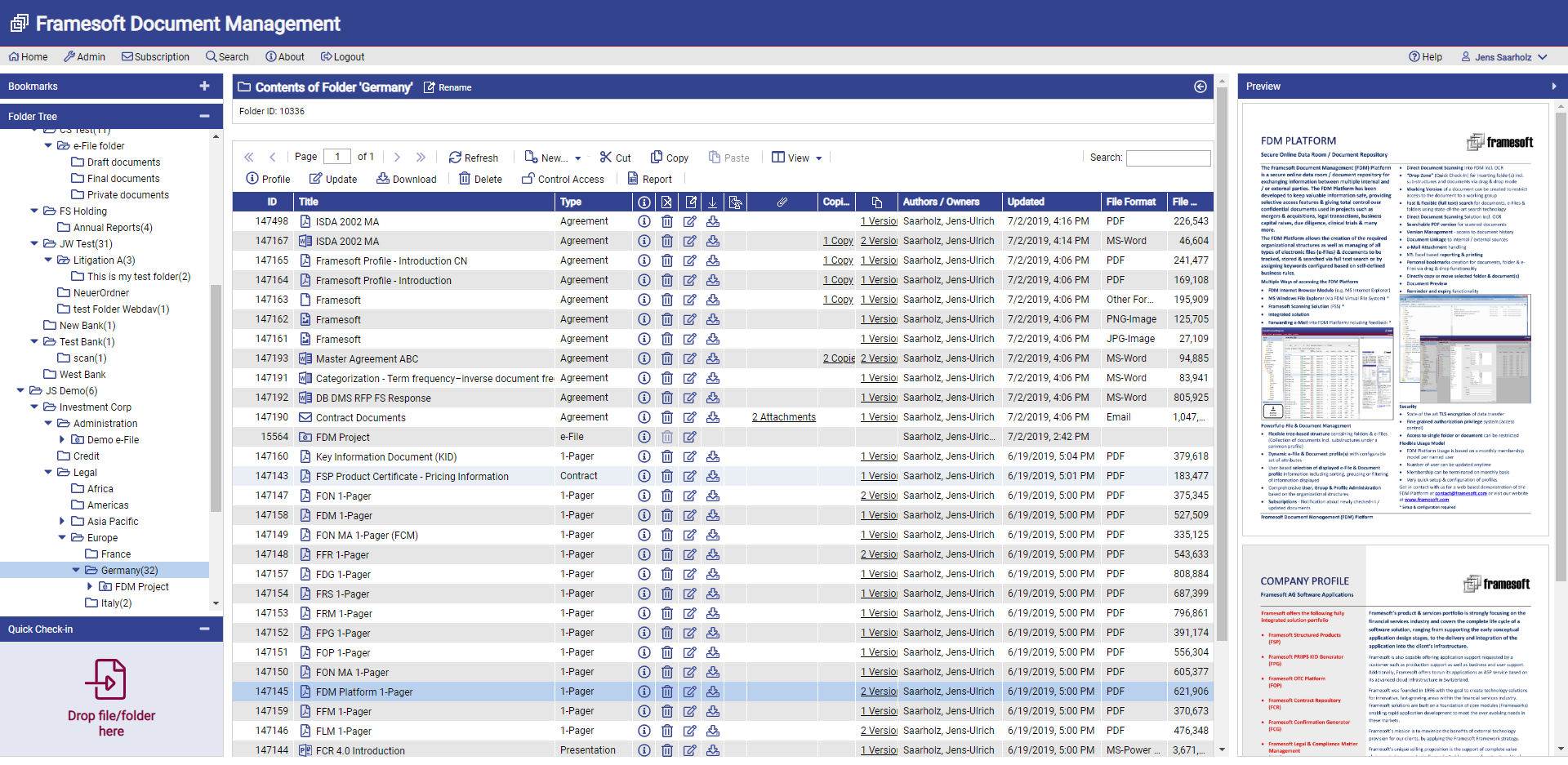 FDM 5.2 offers the following new and enhanced features:
Seamless FDM MS Outlook integration by storing e-Mails in FDM without leaving MS Outlook via FDM Tree integration in MS Outlook
Smart Filing - automatic filing of related e-Mail / document information such as e.g. Recipients, CC, Subject, Buzz Words, etc.
Fuzzy Search Support - search result is based on likely relevance even though search argument words and spellings may not exactly match
Extension of Framesoft Data Export Tool (FDE) (add-on)

Support of Document Type specific Profiles

Google Chrome Support

Android / iOS Support

Personal user specific inboxes

Further improvements of modern theme based user interface introduced with FDM 5.0

Framesoft Data Insight (FDI) Integration
Extension of Framesoft Contract Repository (FCR) Integration regarding the usage of Non-Standard terms in documents passed to FDM

Major Performance Optimizations

OCR Extensions

Library Upgrades

and many other enhancements
For more information regarding the Framesoft Document Management (FDM), please refer to the FDM Product information or the FDM 1-Pager below.