Zug, March 12, 2021: Framesoft announces the release of the new version of Structured Products 10.0 on May 21, 2021.
With the provision of FSP 10.0 we have raised the benchmark for effective, fast, and flexible issuance management once again.
FSP 10.0 supports our customers in gaining a 360-degree issuance perspective during its entire lifecycle including:
Financial Product Engineering
Issuance Workflow Configuration
Issuance Document(s) Generation based on Framesoft Document Assembly (FDA)
Distribution Management incl. Feedback Handling
Product Lifecycle Event Management
Issuance Analysis & Reporting
Interface Health Checks
Documentation Test Suite for supporting (base) prospectus updates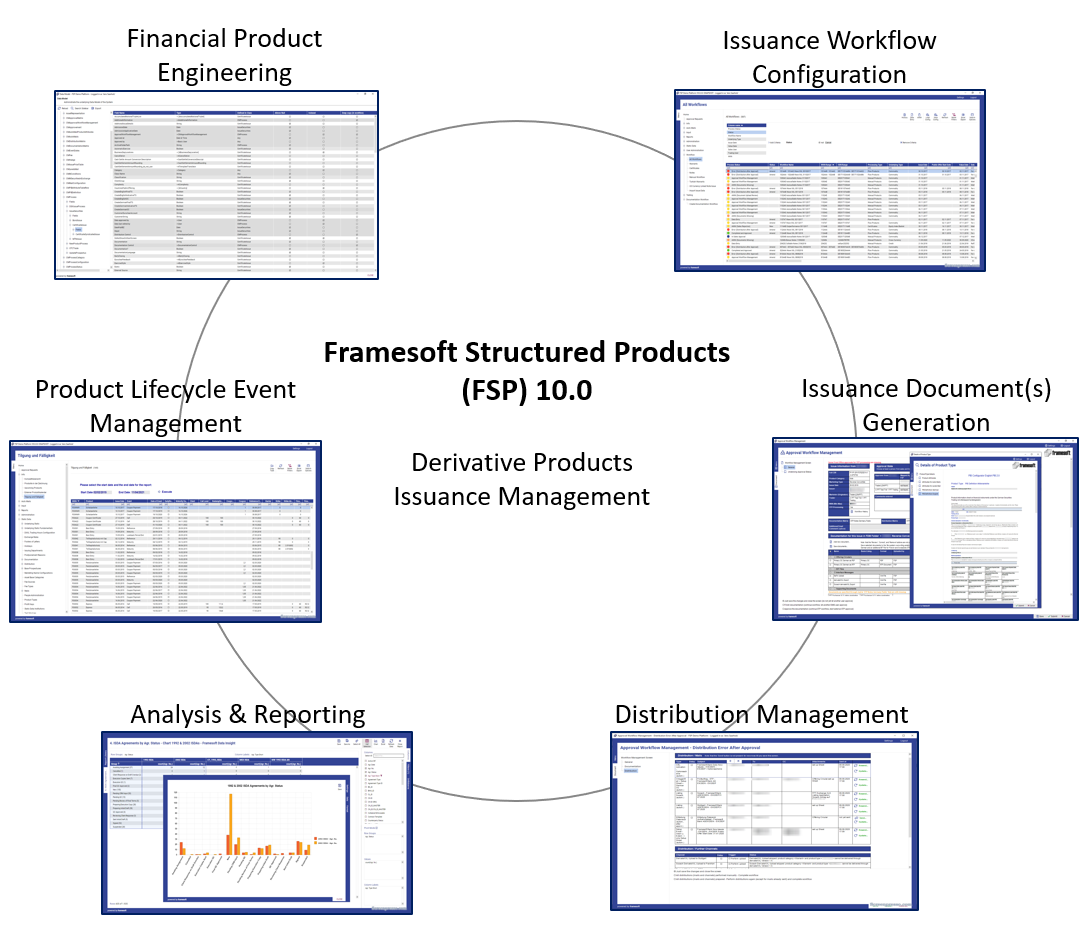 This has been achieved by fully integrating the FSP Add-Ons:
Framesoft Document Assembly (FDA): Realtime creation & configuration of issuance templates
Framesoft Data Insight (FDI): Issuance & Data (Risk) Analysis such as e.g. which issuance documents include a selected clause as well as Reporting & Dashboarding
Framesoft Issuance API: Triggering the issuance process via external source (e.g. Ticket System) via API including FSP API monitor
Furthermore, FSP 10.0 offers the following enhancements:
Further improvements of modern theme based FSP user interface
Workflow Engine - Task Handover extensions
FSP Performance Optimizations
Further extensions of FSP template & document editor (Framesoft Docs) regarding

Clause Library & Clause Handling
Template & Document Editing / Negotiation
Global Style Handling
Document Generation
FSP 10.0 is based on a current version of OpenJDK and its object-oriented database.
Get in contact with us at This email address is being protected from spambots. You need JavaScript enabled to view it. to receive more information or book an FCR 4.2 online demonstration.