Zug, May 7, 2021: Framesoft announces the release of the "Framesoft Multi-Factor Authentication (MFA)" Add-On for its solutions on July 2, 2021.
The simple "username and password" approach may be not strong enough to protect your critical data. Log-ins may be compromised, making your data vulnerable. The Framesoft 2-FA Add-On will add an additional security layer by granting access to any Framesoft solution only upon successfully presenting two (or more) pieces of evidence (or factors) to the authentication mechanism.
Framesoft Multi-Factor Authentication helps safeguard access to Framesoft solutions such as e.g.,
Framesoft Contract Repsoitory (FCR)
Framesoft Online Negotiations (FON)
Framesoft Document Management (FDM)
Framesoft Structured Products (FSP)
Framesoft Fee Management (FFM)
Framesoft Confirmation Generator (FCG)
It provides additional security by requiring additional forms of authentication and delivers strong authentication via easy to use authentication methods. Users may or may not be challenged for MFA based on configuration decisions that an administrator makes.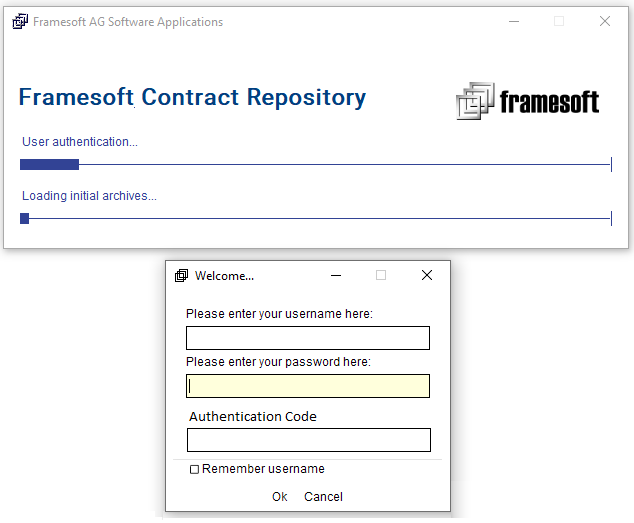 The following additional forms of verifications can be used with Framesoft Multi-Factor Authentication:
Google Authenticator (Standard)
Security Token
Code via Text message
Biometrical Authentication
Get in contact with us at This email address is being protected from spambots. You need JavaScript enabled to view it. to receive more information how to make use of MFA.