Zug, June 29, 2021: Framesoft Version Control (FVC)
Framesoft announces the release of "Framesoft Version Control (FVC)" in October, 2021.
Framesoft Version Control (FVC) is offered as an add-on to all Framesoft solutions. It addresses the release process automation & transparency and allows the deployment of
upgrades,
releases or
configuration updates
into different environments in a fast and safe manner.
Furthermore, FVC will allow to gain transparency about any objects / components which have been updated by the customers internal development team or received via Framesoft version / upgrade or patch.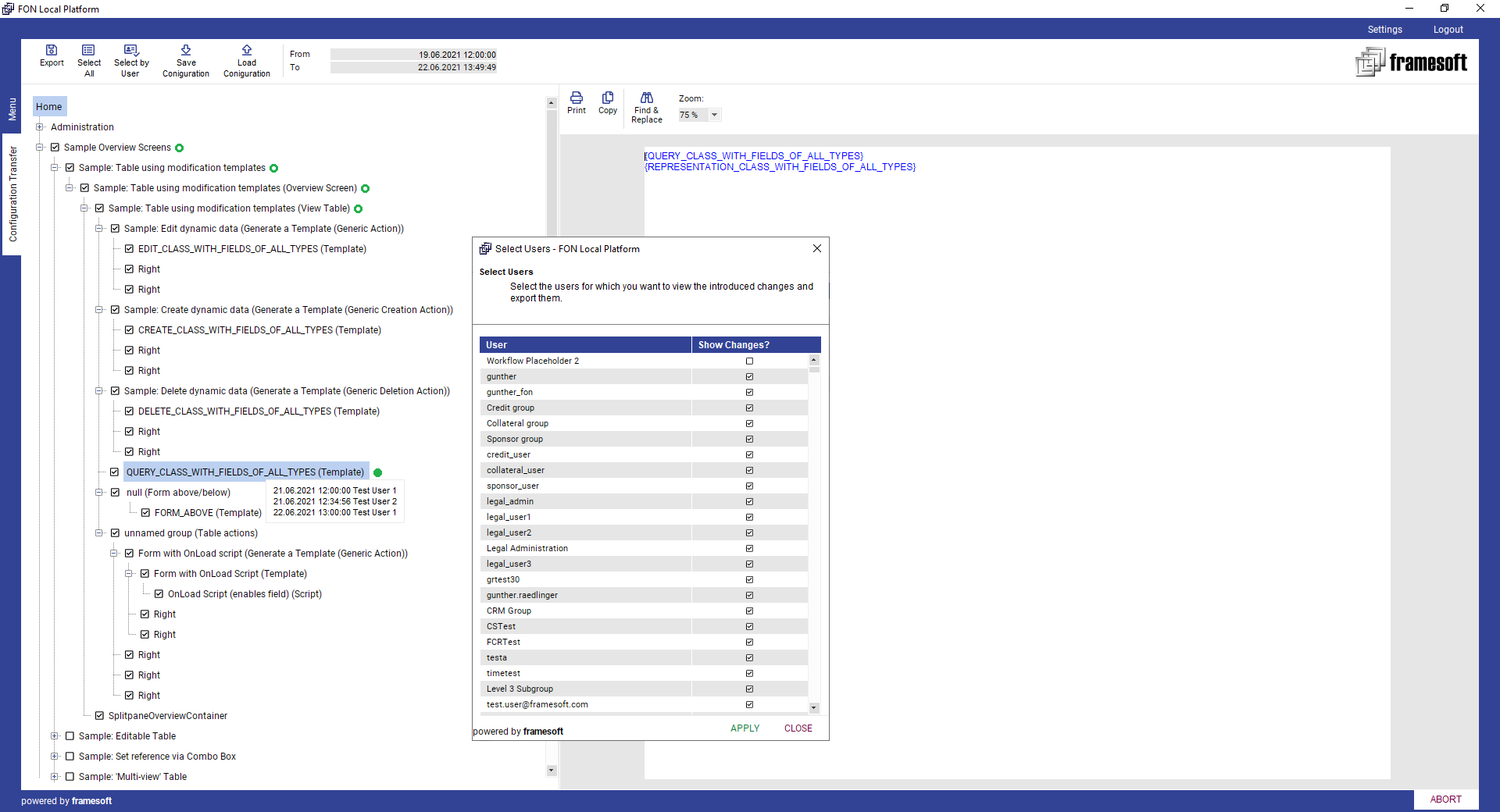 Framesoft Version Control (FVC) will manage the process of packaging and deploying or updating any Framesoft solution from development, across various environments, and ultimately to production via XML Ex- and Imports.
FVC will tremendously
speed up,
simplify
secure and
make transparent
the software development, packaging, and release process by offering the following additional features:
Tagging of any updated / changes objects (e.g., overview configuration, scripts, templates, actions, etc.)
Visualization of updated / changes objects grouped by components via tree structure for a freely defined period
Display of object change history
Detail view of updated objects / components
Automated XML export of all / selected updated components / objects
Predefined configuration management (Save & Load Configurations)
Additionally, FVC can be integrated with any enterprise release management solution in place.
For more information, please get in touch with Framesoft at This email address is being protected from spambots. You need JavaScript enabled to view it. or call us at +41 41545 37 72.