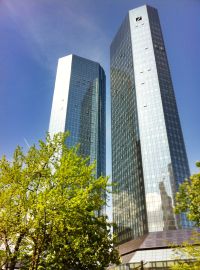 Frankfurt am Main, 20 February 2012: One of the world largest Financial Institution went globally live with the new version of the Framesoft Legal Case Matter Management (FLM).
Framesoft Legal Case Matter Management is based on Framesoft's Technology Platform FON, and provides an integrated management tool for standardized entry, tracking and reporting of Legal Matters / Cases.
The FLM (Framesoft Legal Matter Management)  5.2 release was deployed to provide the basis for enhanced reporting possibilities on matter data. Therefore a data pool was created holding historical data for all matters in FLM. The data pool was initially filled with data from an access database for the historic data and is automatically updated when matter data is changed in  FLM. The pool also provides convenient access for third party reporting tools. FLM now offers the functionality to finalize a matter reporting cycle. This can be executed by the reporting manager when all matter data was updated by the users for a reporting cycle (e.g. a month). After finalizing the matter updates will be reported to the next reporting cycle or month. Furthermore the following capabilities were implemented in the new FLM 5.2 release:
Automatically setting of "Close Date"
KRI (Key Risk Indicator) Searches now can be saved for later execution
Enhanced KRI Grouping functionalities
Display of E-Mail attachments directly in FLM
Provide option to define selection field entries dependent on matter status
Along with the FLM release also the new Framesoft Document Management (FDM) 3.5 release was deployed that provides functionalities to upload and execute reports from within the Document Management System itself.