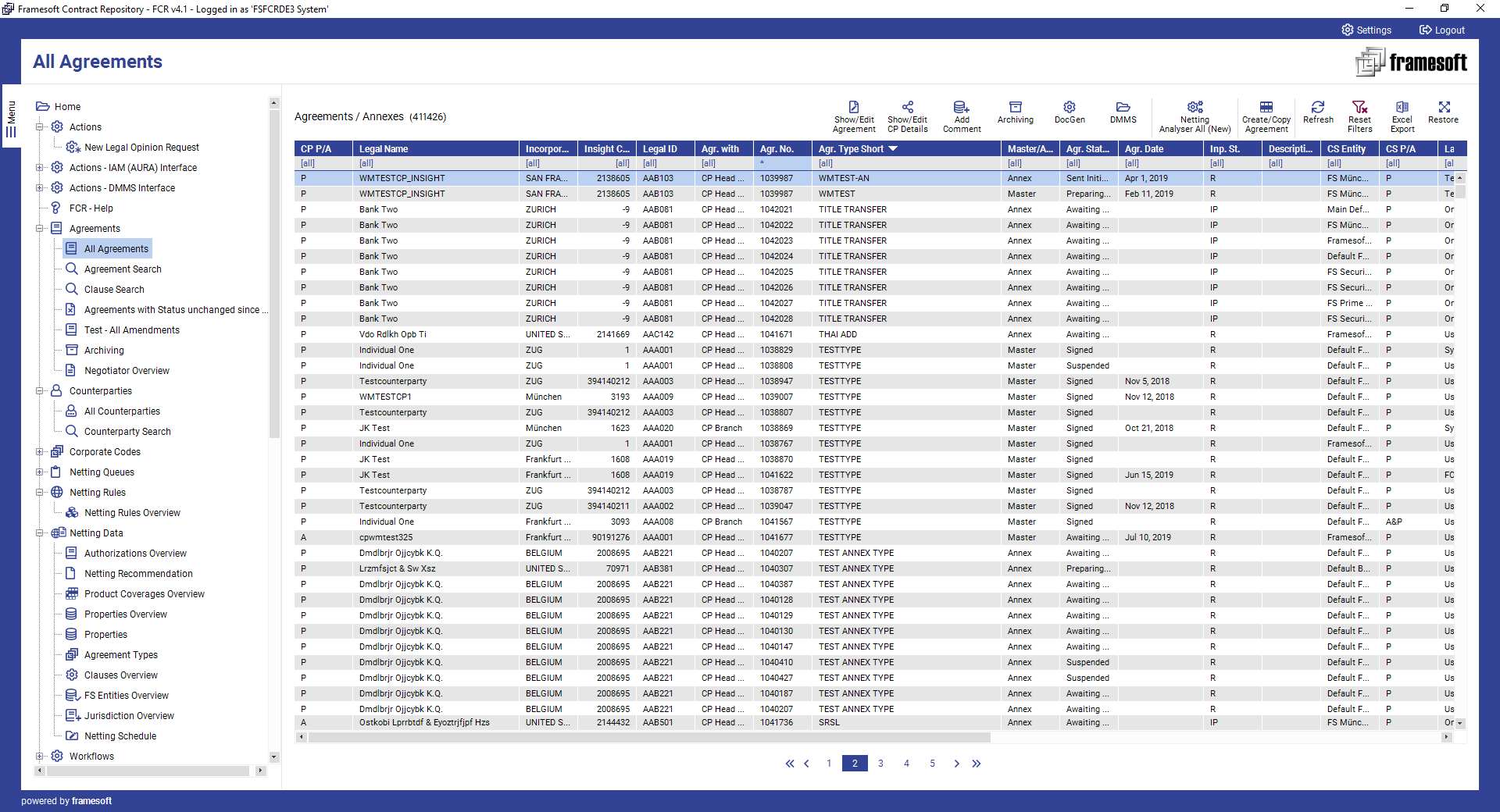 Zug, Nov 20, 2019: Framesoft will release the new Framesoft Contract Repository (FCR) 4.1 in Q1-2020.
FCR 4.1 will offer the following new and enhanced functionalities:
Further improvements of modern theme based FCR user interface introduced with FCR 4.0
Paging in FCR overview tables allowing to display mass-data like e.g. in "All Agreements" or "Agreement Search"
New FCR Web Client Interface
FCR 4.1 will be based on Java 11 & Oracle 19c
High Resolution Display support (HDPI) (beyond HD)
New FCR Netting Analyzer module offering

New user interface (UI)
"Analyze All" - Mass agreement analysis capabilities
Direct agreement selection & filtering
Paging of results
Accessible from FCR Java & Web Client

Further extensions of the FCR template & document editor (Framesoft Docs) regarding

Clause Library & Clause handling
Template & Document editing / negotiation
Global Style handling
Document Generation

Workflow Engine enhancements
Framesoft Data Insight (FDI) integration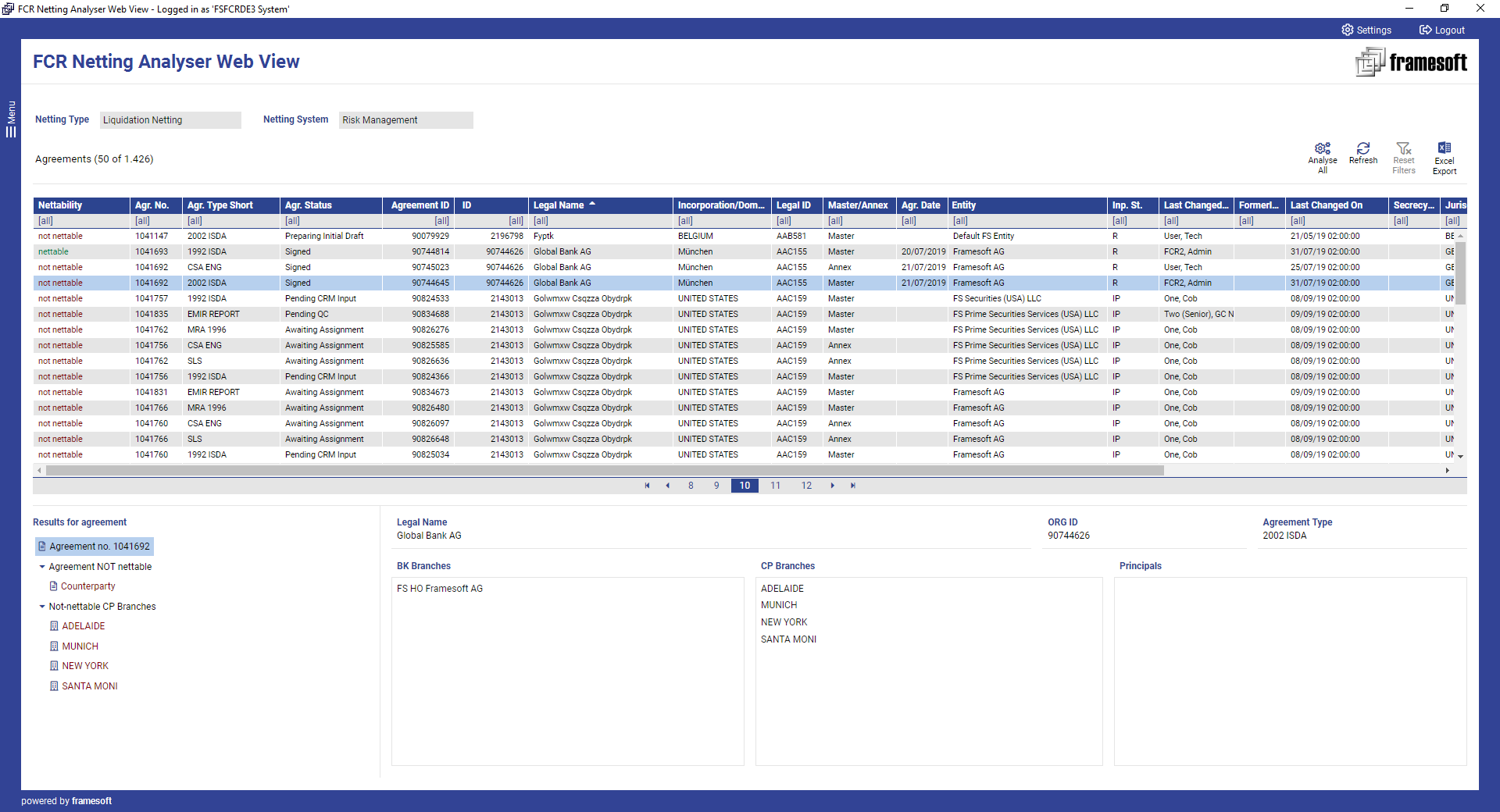 As mentioned above FCR 4.1 will be released in Q1-2020.
For more information, please refer to the FCR 1-Pager or the FCR 4.0 release news published earlier this year.
For an FCR 4.1 live demo, please get in touch with us at This email address is being protected from spambots. You need JavaScript enabled to view it..